PROVINCETOWN – On Saturday evening, the temperature was was in the 80s on Race Point Beach, where we walked and, in awe as always on Cape Cod, watched the sunset.
In about an hour or so of watching the sun go down, this is what we saw on a great end-oft-the-earth beach.
Special thanks to the folks by the bonfire who allowed what they called, "the paparazzi," to take a photo of their fire.
But mostly, thanks to the artist who created all this beauty on such a perfect evening.
Finally, the truth is we have someone else we want to thank, the great band, The Grab Brothers.
We have collaborated with them before and we think the results were fantastic, so when we started shooting this video, upon noticing the flag by the Coast Guard Station flapping in front of the glowing sky, we immediately thought of the Grab Brothers.
This song, "Midnight Till Home," is fantastic, and it's also a perfect fit. The Grab Brothers, of Provincetown, really seem to get the "Cape Cod" vibe that we were seeing. Thanks again.
– Please like us on Facebook.
For more photos from across Cape Cod, please see Scenic Cape
Click for more Provincetown stories
And here is a link to our growing collection of local music stories and videos – MUSIC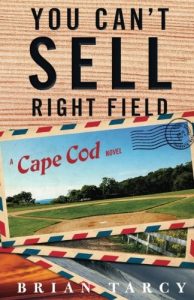 Please see, narrated by the town garbageman who plays shortstop for a softball team called The Townies, this novel based on the true story of a Cape Cod land deal.
From Cape Cod Wave,  YOU CAN'T SELL RIGHT FIELD, A Cape Cod Novel