FALMOUTH – Seeing Rob Warren play music is quite an experience.
When we arrived at Liam Maguire's, Warren, who calls his act The Rob Warren Experience, was on stage playing guitar and singing, we thought, a series of popular hits. But we looked again and Warren was not singing.
The singer at the time, with a microphone in hand, was Rory Maguire, bartender extraordinaire. He not only nailed every note but managed to make several drinks and then pour us a beer mid-song.  It was an impressive performance by the bartender.
And then Warren, the one-man band, strummed his guitar and pointed out, rather hilariously, how one popular song sounds like another, which sounds like another. The songs morphed perfectly in his hands, and it was very much of a revelation.
Warren is a gifted performer with a massive repertoire. He had request cards available for anyone to request anything. While we were there, someone requested some Disney songs.
But Warren proved to be much more than a human jukebox, as this original, fun song shows.
This is called, "Feeling Good." After seeing Rob Warren play, that's how we felt.
Please like us on Facebook
– If you like Cape Cod music, here is a 6,000-word story that Cape Cod Wave did on the Cape Cod original music scene. We interviewed 20 musicians, four club owners, and two radio deejays – Cape Cod Music And The Joy Of Being Originally Alive
And here is a link to our growing collection of local music stories, and more than 100 music videos of local bands playing original music  –  MUSIC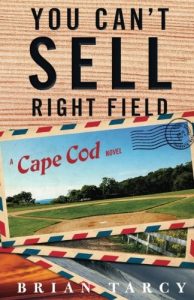 Please see, by Brian Tarcy of Cape Cod Wave —