FALMOUTH – When Brian Maxwell Kerins of the popular cover band, Flydown, found himself in times of trouble, specifically a cancer diagnosis, his musical friends spoke words of wisdom and said let the 2018 Lennonfest, featuring Walrus Gumboot, be a benefit for him.
And so Kerins, of Falmouth, who makes his living as a musician including as the bass player for the Beatles tribute band, Walrus Gumboot, is literally getting by with a little help from his friends.  
He is currently undergoing chemotherapy for a cancerous lymph node that "Dana Farber told me is basically 100 percent curable." Still, he is out of work for three months as he undergoes the treatment. A Facebook fundraiser, since closed, had been been set up for him.
"Chemotherapy just surprised me." – Musician Brian Kerins
Just before his treatments started, he said, "chemotherapy just surprised me."
"It's a public thing to be out performing every night around the region," said Kerins, 41, who, besides playing in Walrus Gumboot, is the driving force behind the popular cover band, Flydown. "It's a public job but my initial thoughts were I want to keep this private," he said.
"But then John Morelli came to me," said Kerins. Morelli is the drummer for Walrus Gumboot and the entertainment manager for the British Beer Company, which puts on Lennonfest as a sort of British version of Octoberfest, celebrating John Lennon's birthday.
"John said, 'You've got a wife and a little one, and Lord knows the bills don't stop,' " recalled Kerins. Kerins met his wife Bethany through mutual friends. His son, Tyler, is 8.
"So John came to me and offered to turn this year's Lennonfest into the second ever cancer fundraiser," said Kerins.
According to Morelli, Kerins was, at first, speechless. "He couldn't get the words out," said Morelli.
"Just tell me you are okay with people knowing you are going through chemo," Morelli recalled telling Kerins. "It's your turn," Morelli remembered saying.
"I had Dana Farber telling me you need to quit being around crowds and quit your full-time job for a matter of months," said Kerins. "Prior to that, I had intended to keep the whole thing under wraps."
Morelli said, "Over the years, when I didn't even realize it, I would see Brian here or there playing for free at a fundraiser. He would give his own time even when he was out playing every other night of the week. I was amazed at his generosity," he said.

Lennonfest, Guaranteed To Raise A Smile – "It was surreal."
The Falmouth Heights ballfield was packed with Beatles fans watching the stage that day in early October. 
With a view of Vineyard Sound and Martha's Vineyard as a backdrop and music that many in the audience and the band thought was the greatest ever written as the soundtrack, Kerins found himself to be the unlikely center of attention.
"In past years," said Kerins' friend, musician Mark Cohen, "his Lennonfest persona would be saying rock and roll aphorisms to the crowd. This year had a little different spin on it."
"It was an eerie moment impinged with an underlying sense of reality," said Cohen. "This event was for him and those people were there for him, but he has this battle to wage and that had to be on his mind."
There is always a lot of history in the atmosphere at Lennonfest on the ballfield in Falmouth Heights, across from and in the shadow of the sites of two of the most iconic nightclubs on Cape Cod – what were once the Casino By-The-Sea, and the Brothers Four.
And then of course, there is the Beatles music, the draw of it all. 
It was the 13th annual Lennonfest. Each previous one featured Walrus Gumboot playing Beatles music, and each has been a fundraiser for some cause or another. "Most of the years were to benefit the Falmouth Food Pantry," said Kerins.
"The first year, we played to maybe 20 people or less," recalled Kerins. "We were playing on grass with no stage. We were using my sound system. We were lacking everything, and we were standing on grass for a very small group of people."
"It was a benefit," he said. "We were a free band, so we were doing it for the love of it."
"The following autumn, we were asked if we wanted to do a second one," he said. "We were taking it seriously, with long hours for rehearsals and recording the rehearsals." Also, he said, "we were hanging out and growing as friends."
And then the third year came along and the band found out that a mutual friend who had, in a sense, connected the band together had come down with cancer. His name was Dave Cohen.
Dave Cohen, now deceased, is Mark Cohen's younger brother. Since Dave died, Mark Cohen and Kerins have become close friends.
The third Lennonfest turned into a fundraiser for Dave Cohen. "He was thrilled," recalled Mark Cohen. "Dave was really beloved in this community."
That Lennonfest, ten years ago, "was packed with a sea of people," said Kerins. "We had a proper stage and a proper sound company and a lot of well-known professional bands," he said.
In addition, he said, the Lennonfest party continued from the outside venue to inside the BBC all night long – band after band. "We turned it into a Woodstock kind of thing," he said.
Ten years later, with a more promising prognosis but a battle still to be waged, Kerins found himself to be the center of attention of a fundraiser.
"It was surreal," he said. "Dave's was the third. Put a '1' in front of it and we're here doing this for me."
And yet, even at his fundraiser, Kerins was still recalling his old friend, dedicating "Hey Jude" to Dave Cohen.
"When he did that dedication for my brother, that was very moving for me," said Mark Cohen. 
(This is the opening to "Hey Jude" from Lennonfest, 2018. It inspired Cape Cod Wave to do this story)

Here, There & Everywhere – Ode To A Missing Friend
Kerins' story is very much touched, and influenced, by someone no longer here.
Actually, it's been touched and influenced by several people who were close to him that are no longer alive. But Dave Cohen, at a crucial time in life, was Kerins' best friend.
Dave Cohen and Kerins met … well, it's like this. 
"The world works in mysterious ways," said Kerins.
"I was a foster kid," he said.
"My father had passed away. I was taken from my mother by the state. I was about 10, 11 years old. What I can tell you about that is that I love my mother. You know, we maintained a beautiful, close friendship. I moved in with her for a short period of time after I became an emancipated minor. We lived alone together for a couple of years," he said. "She passed away when I was 25"
"The last time I was ever with her, I took her out for her birthday. We ate there. We had our plates and our seats at the piano and the singer was taking requests and we were all singing along. She passed away ten days later," he said.
Well, Dave Cohen's older brother, Rob, had happened to be friends with Kerins mother. "One time, when my Mom was hard on her luck, Rob and Gina put my Mom up on their couch. Rob and Gina were wonderful to my Mom," he recalled.
And as a foster kid, he would go visit his mother at Rob Cohen's house and "Rob was playing guitar, some James Taylor, and we got to talking music. Handing the guitar off to one another."
It turned out Rob had a younger brother, five years older than Kerins. At the time, Kerins was 15. Dave Cohen was 20.
Another Cohen brother, Mark, said of his brother Dave and Brian Kerins, "they were really tight, really close friends."
Dave had childhood leukemia, said Mark. "When you have childhood leukemia, it makes going out for sports a non-thing, so he got into non-sports things, like music. … he was a really great musician, an excellent guitar player."
And when Kerins and Dave Cohen met, Cohen had  recovered completely from that childhood illness. They bonded over music and they formed a band called, Lazarus. "We both loved Led Zeppelin, Boston, Pink Floyd, the Beatles… " he said.
Lazarus was a four-piece band, plus a lighting guy and sound guy. Three of those people have passed away. Besides Dave Cohen, Jay Frye, the other guitarist, passed away from diabetes and one of the Lennonfests was a fundraiser for diabetes prevention and research, said Kerins. And Bob Kessler, drummer, percussion and lighting guy for Lazarus, as well as a Flydown bandmate, recently died, said Kerins.
He also lost both of his parents, "three siblings, all my aunts and uncles… I don't know. I guess death is as natural as life," said Kerins.

A Magical Mystery – How Walrus Gumboot Was Formed
Before John Morelli, AKA Johnny 'Bullet' Morelli, was booking talent in Massachusetts, he was playing drums in bands at CBGBs and other places in and around New York. He was in a band, Blue Angel, with Cyndi Lauper just before she became big.
Morelli has been the director of entertainment at the British Beer Company for 18 years. Prior to that, he had worked at Sean O'Toole's, where he met an original band from Pembroke called, Feldspar.
Made up of Eric Bostrum and David Broadbent, Feldspar had recorded a CD and were trying to get gigs. Morelli told the duo when he met them in the year 2000 that he could not book them because he was looking for cover bands.
"I'll tell you what. I'll form a band." John Morelli, drummer in Walrus Gumboot and entertainment director at the BBC
But he loved the songs they "were recording in their own basement. It was so influenced by the Beatles." Morelli, 61, grew up with the Beatles. He said, at the time, to Feldspar, "I'll you one thing, I'd be in a band with you guys." Morelli said of Feldspar, "I was knocked out by them."
Unknown to any of them until years later, there was a mutual connection to Brian Kerins, Dave Cohen.
Somehow, according to Broadbent, Cohen had discovered Feldspar's CD, became a fan and then contacted them and became a friend.
"It came out of nowhere," said Broadbent. "We said come on over. We'll just jam and see how it goes. He was a great guy, a really nice guy."
"During this time, we were going to make our follow-up CD," said Broadbent. "Our first CD was just me and Eric. We were going to have guest people on the next one," he said. That CD was never released, he said, but one of the guests was Dave Cohen.
"Whenever a guest stopped by to play with us, we basically took a mugshot of them. We took a mugshot of Dave and put it on our little fridge downstairs, where it still is," said Broadbent.
Years later, when Kerins walked into the Feldspar rehearsal space to begin practicing for Walrus Gumboot, he said, "the first time I walked down there, there was a fridge down there with a big picture stuck to it, a mugshot of Dave Cohen. I knew I was in the right company."
But back when Cohen first heard Feldspar,  Cohen had told Kerins about the band. "Dave was so excited about their music. The arrangements were so good, and the songs were so clean, so well written."
But that was all Kerins knew of Feldspar until he joined with them and Morelli to form Walrus Gumboot.
At the time, he and Cohen had formed Lazarus and began playing gigs at the BBC.
"Around 2003 or so, Brian [Kerins] came into one of the BBCs and passed a demo along. He was looking for gigs and whatnot," said Morelli. "People were handing me tapes all the time and telling me they were they greatest thing and this and that. And most of the time, it's not that great."
Kerins' demo tape, said Morelli, "had three different cover tunes, each one a different style, and Brian just nailed each one. The guy is talented and he's also a chameleon with his voice," he said.
Morelli said that Kerins can sing like Robert Plant, Roy Orbison, McCartney and others.
Mark Cohen said, "He's a gymnast with his voice… and when he sings Paul McCartney, it's like he's channeling McCartney." (Cape Cod Wave would like to point out that, despite rumors from 1969, Paul McCartney, as of November 18, 2018, is very much alive and cannot yet be channeled).
When Lazarus broke up, Kerins started a band called The Alliance, "which gradually became Flydown."
As for the name, Flydown, Kerins said, "To be honest, it was named after me. I'll leave it at that." As for the "band," it is essentially Kerins and whoever else plays with him.
And so Morelli remained friends with Broadbank and Bostrum and was the entertainment director where in the beginning his relationship with Kerins "was strictly and employer/employee relationship."
"As we were opening more and more BBCs, Brian was playing in every single one. People loved Flydown. They were practically the BBC house band," said Morelli.
"On occasion, I started to play drums with Brian," said Morelli. As he got to know Kerins, Morelli learned "he loves the Beatles."
Fast forward three years later to 2006 when BBC owner Harry Gnong had the idea for a British version of Octoberfest celebrating John Lennon's October 9 birthday. The festival, named Lennonfest, would take place the Sunday of Columbus day weekend.
According to Morelli, Gnong asked, "Can you find a band?"
Morelli said, "Well, they're out there, but they're very expensive." 
And then he said, "I'll tell you what. I'll form a band."
Morelli was a drummer, so he knew Ringo's spot was covered. And the two guys from Pembroke, Feldspar, would be perfect, he thought. "David Broadbent was more of a John Lennon and Eric was more like George Harrison," said Morelli.
And Paul McCartney? "Brian, right away, was Paul McCartney," he said.

Yesterday – A Musical Kid From An Artistic Family
"In a nutshell, I come from a family of musicians and artists," said Kerins.
Kerins father, Charles Kerins, was a well-known artist in the middle of the 20th century. He was the cover artist for the Boston Red Sox Yearbook, and he also worked for Converse, Catholic Boy and and several other publications.
"He worked at the Saturday Evening Post at the same time as Norman Rockewell," said Kerins of his father. "They were pen pals."
Kerins' father was 65 years old and living in Bourne when Brian was born. "I was 10 years old when he passed away," he said.
"The Beatles captivated me instantly." – Brian Kerins
Kerins childhood seems to have split at that point, as he then spent time in foster homes. But those first years with his father had a profound affect on his life, as did time with other relatives.
"He instilled something in me," Kerins said of his father. "I saw my own father, with a paintbrush, be successful in the world."
In addition, he said, "I had several family members steeped in art. Several were steeped in music. I had relatives who had instruments and performed. I took to it at a very young age."
For instance, Kerins said he spent time when he was young hanging out with his mother's brother, his Uncle Mike, who was in a mid-Cape cover band called, The Strange.
"He'd bring me to band rehearsals," recalled Kerins. "I remember being in kind of a warehouse setting. Everyone was wearing coats. It was full electric."
He remembered being about 8 years old and visiting his Uncle Mike, who has since died, and seeing "all these great instruments kicking around the place," he said. "He had a Rickenbacker and a Gibson guitar kicking around."
"And another nurturing thing about that, he was introducing me to all these artists. The Beatles, Fats Domino, the Beach Boys, the Four Seasons, all that kind of music," he said.
"Of all the music I was introduced to, The Beatles captivated me instantly," he said. "To this day, I love them all equally," he said, just as a a fan might have said in 1965.
"But I did take after Paul," said Kerins. "I wanted to emulate him. I wanted to be like him."
While Kerins was not even born when the band broke up and The Beatles were certainly not the music of his generation, they were his kind of music.
He recalled a short while before his father died when he was in school and students could sign up for music and pick out an instrument. "We went through the book and he picked out a clarinet for me," said Kerins.
Meanwhile, his sister, Kim, signed up for violin. 
While his parents were "obviously renting these instruments from the school." Kerins, in maybe 4th grade, he said, saw something magical in the shape of his sister's violin. 
He wanted Paul McCartney's Hofner bass guitar. The Hofner bass is shaped like a violin. 
"So I took my sister's violin and I butchered it," he said.
"Paul's bass had a mother of pearl pickguard on it and a volume switch assembly. In order to recreate that on the violin, I cut out cardboard and glued it to the violin. I ruined the school violin in order to turn it into Paul's bass."
To top it off, he took a shoe string and tied it to both ends of the violin to create a sort of guitar strap. )
"I got away with that one," he said of his parent's reaction. "They were encouraging."

He Hopes You Will Enjoy The Show – A Professional Cover Musician Expands
Kerins, at 41, is a professional musician on Cape Cod. Flydown is Kerins' cover band.
Flydown, he said, is "the bread and butter. I rely on that to help pay bills and survive."
As Mark Cohen said, "Music is a weird thing. I think it weeds people out over the years. The older you get get, the more people get weeded out. If you are over 40 and still playing music: one, I think you probably should be committed. And two, you are probably pretty good."
"Brian has a tremendous ear, and God, what a voice," said Cohen. "He speaks music the way the fluent speaker of any language speaks that language."
"What keeps it fresh and enjoyable," said Kerins, "is that I am still giddy about the music. I haven't lost the spark. I am addicted to my instruments. They are an outlet. I believe music is good therapy. It keeps me level… You develop something special as a band. It's not the same as just going out and having a beer with your friends."
Kerins is working on a project of original material, some of which he debuted this summer at the Melody Tent for Cape Cod Scallop Fest. 
He has been writing songs while he undergoes chemotherapy. The new material will not be strictly a Brian Kerins project. There will be a band name, he said. "I never wanted to be Dave Matthews or John Mayer," he said.
"I always wanted to be in a band," said Kerins. "I just dig bands."
Please like us on Facebook
For more stories like this, please see Longform stories 
– If you like Cape Cod music, here is a 6,000-word story that Cape Cod Wave did on the Cape Cod original music scene. We interviewed 20 musicians, four club owners, and two radio deejays – Cape Cod Music And The Joy Of Being Originally Alive
And here is a link to our growing collection of local music stories, and more than 100 music videos of local bands playing original music  –  MUSIC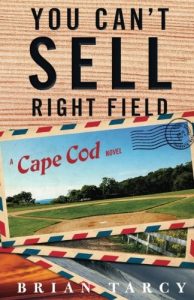 Please see, by Brian Tarcy of Cape Cod Wave —