FALMOUTH – Puffy Elvis, the popular group of rock and roll local school teachers, are much like Sgt. Pepper's Lonely Hearts Club Band. Puffy Elvis is guaranteed to raise a smile.
At an early evening fundraiser for The 300 Committee Land Trust, the ten-person Puffy Elvis had the crowd dancing and enjoying this adult version of homework at the always fun Grumpy's Pub.
We thought the song, "Heard It Through The Grapevine" was a good one for a small town gathering. Enjoy.
– Please like us on Facebook.
---

** Please support independent local journalism.
See the DONATION BUTTON AT THE TOP OF THE PAGE **

---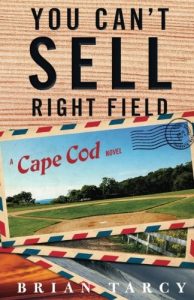 –PLEASE SEE You Can't Sell Right Field,  a novel from Cape Cod Wave about land for sale, a crooked developer, a softball team called, "The Townies," and an election.
Based on the true story of a Cape Cod development.