FALMOUTH – Puffy Elvis, the popular group of rock and roll local school teachers, are much like Sgt. Pepper's Lonely Hearts Club Band. Puffy Elvis is guaranteed to raise a smile.
At an early evening fundraiser for The 300 Committee Land Trust, the ten-person Puffy Elvis had the crowd dancing and enjoying this adult version of homework at the always fun Grumpy's Pub.
We thought the song, "Heard It Through The Grapevine" was a good one for a small town gathering. Enjoy.
– Please like us on Facebook.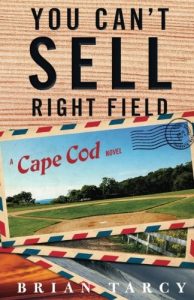 Please see, by Brian Tarcy of Cape Cod Wave
A novel about a big development and a small town (does this sound familiar?) —