FALMOUTH – Locals know that Liam Maguire has been channeling great Irish troubadours ever since the restaurant with his name on it opened in 1994. So it seemed appropriate on St. Patricks' Day to let him spread the joy of this day.
While corn beef and cabbage, Guinness Stout and Jameson Irish Whiskey can satisfy any St. Patrick's day appetite, it is music that fills the soul.
Enjoy this Irish medley performed by Liam himself.
One thing about this performance that particularly stood out to us, because a musician in the crowd pointed it out to us, was the fluid style Liam has with his wrist when playing guitar. Once it was pointed out, we couldn't help but admire it and we think you will too. 
Thank you to Liam, Rory Maguire (who set this all up), and the entire staff of Liam Maguire's Irish Pub & Restaurant.
Finally, a tip – If you are looking to eat there (or probably any Irish restaurant) on St. Patrick's Day, expect a line. Every year, we've seen a line outside Liam Maguire's on St. Patrick's Day starting before noon.
Happy St. Patrick's Day!
Slainte… whatever that means. (To your health)
– Please like us on Facebook.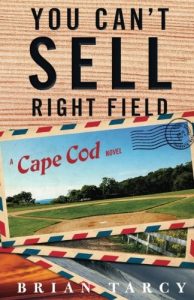 Please see, by Brian Tarcy of Cape Cod Wave
A novel about a big development and a small town —