EASTHAM – Kids love polka music. It was the first thing we noticed when we saw the fun, high energy Polka Dan's Beetbox Band at the Eastham Windmill Festival on Saturday.
We shot videos of three songs and this is a mashup of the "Pennsylvania Polka," by Frankie Yankovic, "Hoop Dee Doo Polka" also by Yankovic, and in the middle we put Dick Dale's "Misiriou," which began when Polka Dan Blajda asked, "Any surfers out there?"
Polka surf music.
It was pretty cool, and did we mention that the kids loved it. One of our original full song videos had a minute or more of little feet rolling by the camera from girls doing cartwheels in front of the stage. The band later thanked the energetic dancers.
The band itself includes Polka Dan Bladja, the lead singer and fiddle player, Robin Johnson on piano, Greg Johnson on bass, Clayton March on clarinet, and David Silver on drums. They are a tight band, and Polka Dan is a one-of-a-kind charismatic performer.
Plus, everyone loves polka music.
– Please like us on Facebook.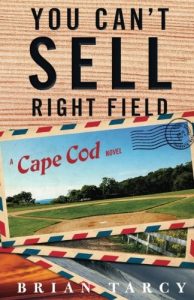 Please support Cape Cod Wave.
Please see, OR EVEN BUY, a novel about development pressure (sound familiar?) and softball in a small fictional Cape Cod town called Vermouth, FROM CAPE COD WAVE — YOU CAN'T SELL RIGHT FIELD, A Cape Cod Novel
– If you like Cape Cod music, here is a story that Cape Cod Wave did on the Cape Cod original music scene. We interviewed 20 musicians, four club owners, and two radio deejays – Cape Cod Music And The Joy Of Being Originally Alive
And here is a link to our growing collection of local music stories and videos –  MUSIC