FALMOUTH – There is a free, evolving art show by seemingly several anonymous artists who have put up hundreds of rock statues just off of the Shining Sea Bikeway between Falmouth and Woods Hole.
With a background of Vineyard Sound and Martha's Vineyard, this section of the aptly-named bike path is maybe the most spectacular part. And right there were these stone statues, from simple four-rock stacks all the way to intricate creations featuring dozens of finely-balanced rocks, seashells, and even horseshoe crab shells.
On our first pass, we were not the only ones taking photos. On our second pass, we saw some some folks, obviously artists, gathering rocks then adding to the newest and coolest art collection on Cape Cod.
– Please like us on Facebook.
For more photos from across Cape Cod, please see Scenic Cape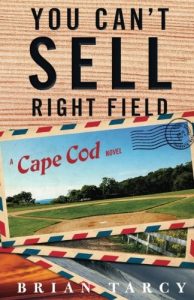 Please support Cape Cod Wave.
Please see, OR EVEN BUY, a novel about development pressure (sound familiar?) and softball in a small fictional Cape Cod town called Vermouth, FROM CAPE COD WAVE — YOU CAN'T SELL RIGHT FIELD, A Cape Cod Novel