FALMOUTH – This catchy song by Out Late With Diana Di Gioia was one of several fun, witty and often poignant originals that the band played on Friday at Peg Noonan Park  as part of the TD Bank Summer Concert Series.
The concert series, that the bank puts on in partnership with the Arts Foundation of Cape Cod, has featured bands at venues in towns all across the Cape.
Friday's show in Falmouth was particularly fun as Di Gioia showed off her songwriting skills, showmanship and a great voice, while her tight band put out a great sound.
Especially noteworthy to us was J. Hagenbuckle's lead guitar in this song about a love that ended, "Nevermore." The rest of the Out Late is Peter Giordano on bass, and Melody Masi on backup vocals.
Please like us on Facebook.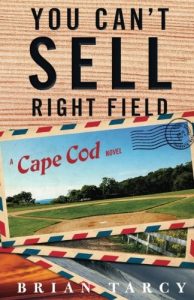 Please see, YOU CAN'T SELL RIGHT FIELD, A Cape Cod Novel
– If you like Cape Cod music, here is a story that Cape Cod Wave did on the Cape Cod original music scene. We interviewed 20 musicians, four club owners, and two radio deejays – Cape Cod Music And The Joy Of Being Originally Alive
And here is a link to our growing collection of local music stories and videos –  MUSIC