PROVINCETOWN – The Old Colony Nature Pathway is one of those Cape Cod jewels that is hidden in plain sight, if you just open your eyes and look for it.
Just off Snail Road, the path is on both sides of the road, with one going into the Foss Woods Conservation area and the other going into Whistle Path Woods, which had one of the cooler in-the-woods signs we have seen.
It's sort of amazing that this deep woods path lined with a carpet of pine needles is so close to the dunes, not to mention Route 6, which runs parallel to the path. It feels like an another state… another state of mind.
– Please like us on Facebook.
For more photos from across Cape Cod, please see Scenic Cape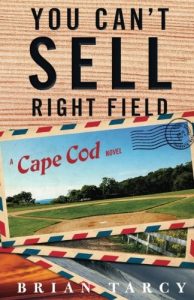 – A Novel By Brian Tarcy of Cape Cod Wave
"This is a terrific read. Brian Tarcy's style and sense of humor make it easy reading, while his subject matter is of more importance than most communities realize. If you care about growth in your community and the lack of thoughtful planning, you owe it to yourself to read this though