EASTHAM – This beautiful song by Kim Moberg, a singer/songwriter that many of her fans have told us about, was written as a message to her daughters, "Be The Light."
Moberg, a native of Alaska, said she first performed this song at a WOMR holiday open house. We caught a bit of her beautiful performance at the acoustically wonderful Eastham Library, where we recorded this on Saturday.
The poignant lyrics along with Moberg's excellent voice and delivery certainly proved her fans have steered us right. Check it out, you'll understand. Please excuse the shakiness of the video. The song was so good that we decided to post it, despite the camera work.
---

** Please support independent local journalism.
See the DONATION BUTTON AT THE TOP OF THE PAGE **

---
Please like us on Facebook
– If you like Cape Cod music, here is a 6,000-word story that Cape Cod Wave did on the Cape Cod original music scene. We interviewed 20 musicians, four club owners, and two radio deejays – Cape Cod Music And The Joy Of Being Originally Alive
And here is a link to our growing collection of local music stories, and more than 100 music videos of local bands playing original music  –  MUSIC
---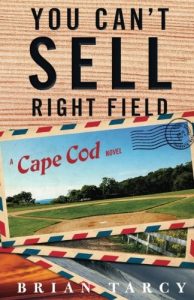 – A Novel By Brian Tarcy of Cape Cod Wave
"This is a terrific read. Brian Tarcy's style and sense of humor make it easy reading, while his subject matter is of more importance than most communities realize. If you care about growth in your community and the lack of thoughtful planning, you owe it to yourself to read this thoughtful piece of fiction that is all too real in smaller communities in our country." — YOU CAN'T SELL RIGHT FIELD, A Cape Cod Novel