HARWICH – We found Thompson's Field, an interesting 57-acre plot of conservation land in Harwich that we didn't fully explore but found enough on Saturday to convince us to want to come back again.
The land apparently used to be used for grazing or subsistence agriculture, but has been conservation land since the town purchased it in 1984. We found a scattering of snow and some nice trails through this perfect spot for a winter (wait, this is spring, right?) walk.
– Please like us on Facebook.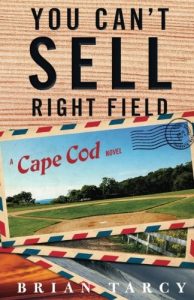 – A Novel By Brian Tarcy of Cape Cod Wave
"This is a terrific read. Brian Tarcy's style and sense of humor make it easy reading, while his subject matter is of more importance than most communities realize. If you care about growth in your community and the lack of thoughtful planning, you owe it to yourself to read this thoughtful piece of fiction that is all too real in smaller communities in our country."