CATAUMET – Jayden Westland, on her Facebook music page, describes herself as a 20-year old songwriter, singer, and guitarist.
On Saturday night, playing at the Parrot Bar & Grill, she impressed us with some cool country songs, and a great voice. We couldn't help but imagine what she would sound like with a full band behind her.
We have seen a lot of musicians on the Cape, and we have heard of more bands than we have seen. We had not heard of Westland, but we're sure glad we found out about her. We can't wait to see where this talented musician might go.
This original song is called, "Alabama To Tennessee."
– Please like us on Facebook.
– If you like Cape Cod music, here is a story that Cape Cod Wave did on the Cape Cod original music scene. We interviewed 20 musicians, four club owners, and two radio deejays – Cape Cod Music And The Joy Of Being Originally Alive
And here is a link to our growing collection of local music stories and videos –  MUSIC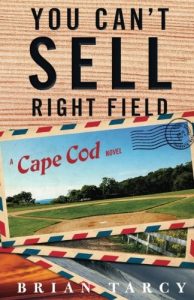 A Novel By Brian Tarcy
A softball team called the Townies. A slick developer with a sketchy story. A town divided over a zoning change….— YOU CAN'T SELL RIGHT FIELD, A Cape Cod Novel