SANDWICH – Jacob Tobey has big ambitions, a good voice, and an original song about those ambitions.
The song, which he wrote on a train, is coincidentally called, "Train." Tobey is a freelance play-by-play broadcaster and reporter who has, among many things, done play-by-play for Cape League games.
With the confidence and polish of someone trained to do television, Tobey brought his guitar to the very cool Pilot House for an outdoor performance with the Cape Cod Canal as a backdrop.
As he suggests in the song, we expect to be seeing him on our TV.
Please like us on Facebook
– If you like Cape Cod music, here is a 6,000-word story that Cape Cod Wave did on the Cape Cod original music scene. We interviewed 20 musicians, four club owners, and two radio deejays – Cape Cod Music And The Joy Of Being Originally Alive
And here is a link to our growing collection of local music stories, and more than 100 music videos of local bands playing original music  –  MUSIC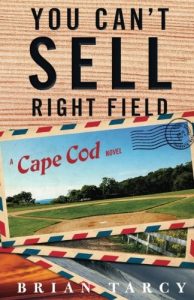 – A Novel By Brian Tarcy of Cape Cod Wave
"This is a terrific read. Brian Tarcy's style and sense of humor make it easy reading, while his subject matter is of more importance than most communities realize. If you care about growth in your community and the lack of thoughtful planning, you owe it to yourself to read this thoughtful piece of fiction that is all too real in smaller communities in our country." — YOU CAN'T SELL RIGHT FIELD, A Cape Cod Novel