PROVINCETOWN – Film makers from all over the world are in Provincetown this weekend, and no wonder. This place of visual wonder is a perfect backdrop to the Provincetown International Film Festival.
With a tide that rolls in and out and foggy weather that can appear almost bright, this town is cinematic every day.
Wednesday, for instance, the view in the East End of Provincetown looked like this.
– Please like us on Facebook.
For more photos from across Cape Cod, please see Scenic Cape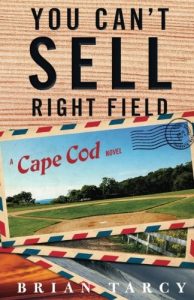 – A Novel By Brian Tarcy of Cape Cod Wave
"This is a terrific read. Brian Tarcy's style and sense of humor make it easy reading, while his subject matter is of more importance than most communities realize. If you care about growth in your community and the lack of thoughtful planning, you owe it to yourself to read this thoughtful piece of fiction that is all too real in smaller communities in our country."
,