WELLFLEET – Two legendary Boston bands, still going strong, came to the The Beachcomber for one fun night of old-school music.
Bim Skala Bim and The Dogmatics have both been around since about the time of the Pilgrims, or at least for a few decades and long enough to establish their stellar reputations in the tough Boston market. On Saturday night, they came to the Wellfleet Beachcomber.
The Dogmatics up first were stalwarts from the 1980s garage punk scene, and ska punk band Bim Skala Bim has been around just as long. It was a fun show at the best beach bar in America, The Wellfleet Beachcomber.
It was a high energy show featuring two very different kinds of high energy.
Please like us on Facebook.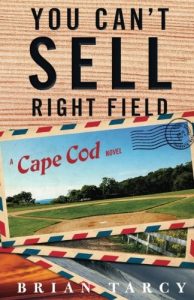 Please see, YOU CAN'T SELL RIGHT FIELD, A Cape Cod Novel
– If you like Cape Cod music, here is a story that Cape Cod Wave did on the Cape Cod original music scene. We interviewed 20 musicians, four club owners, and two radio deejays – Cape Cod Music And The Joy Of Being Originally Alive
And here is a link to our growing collection of local music stories and videos –  MUSIC
Here is an easy link to our first 100 Videos – Cape Cod Wave has 100 Music Videos! Essay + Links

And Part 2