FALMOUTH – There is nothing like hanging out at a fun local pub and listening to great original music. Friday night, we wandered down to Liam Maguire's Irish Pub and caught the talented singer/songwriter, Corey Conant.
He had a nice mix of covers and cool original songs, including this high energy one, "Got Me Fooled."
– Please like us on Facebook.
– If you like Cape Cod music, here is a story that Cape Cod Wave did on the Cape Cod original music scene. We interviewed 20 musicians, four club owners, and two radio deejays – Cape Cod Music And The Joy Of Being Originally Alive
And here is a link to our growing collection of local music stories and videos –  MUSIC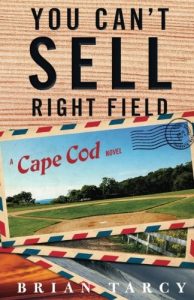 A Novel By Brian Tarcy
A softball team called the Townies. A slick developer with a sketchy story. A town divided over a zoning change….— YOU CAN'T SELL RIGHT FIELD, A Cape Cod Novel