BOURNE – Many people say fall on Cape Cod is the nicest season. On a warm night at Monument Beach, this is a tough position to argue with as the sunset turned a golden hue.
Some sunsets are better than others. This was better than most.
– Please like us on Facebook.
For more photos from across Cape Cod, please see Scenic Cape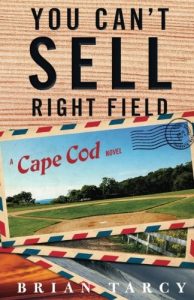 A Novel By Brian Tarcy
A softball team called the Townies. A slick developer with a sketchy story. A town divided over a zoning change….— YOU CAN'T SELL RIGHT FIELD, A Cape Cod Novel