HARWICH – On one of the nicest fall days one could hope for, we found a perfect autumn walking trail off of Lothrop Avenue – the 30-acre Coy's Brook Woodlands.
The rolling trails and well-aimed sharp sunlight created great shadows even in the mid-day, and the views of the Bells Neck marsh were worth a pause.
The changing foliage, it seems, is just getting started in some trees. In others, it is peaking.
– Please like us on Facebook.
For more photos from across Cape Cod, please see Scenic Cape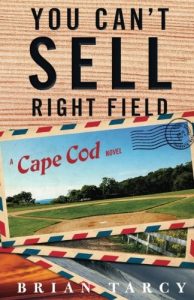 A Novel By Brian Tarcy
A softball team called the Townies. A slick developer with a sketchy story. A town divided over a zoning change….— YOU CAN'T SELL RIGHT FIELD, A Cape Cod Novel