PROVINCETOWN – The nine-piece Chandler Travis Philharmonic, featuring four horns and Rikki Bates on drums, doesn't play out very often.  Not a lot of inside clubs on Cape Cod have the room. But every once in a while, there is a venue that is big enough to host this fun, powerful and talented band.
And fronting it all is the prolific mad genius, Chandler Travis.
The venue that we saw them on Thursday night was called Herring Cove Beach. It's the best nightclub on Cape Cod. So yeah, it was pretty cool of Far Land On The Beach, the beach concession at Herring Cove, to kick off their summer concert series with the CTP, AKA the Chandler Travis Philharmonic. There are shows scheduled every Wednesday for the summer. Cape Cod is ridiculously lucky with the amount of musical talent that chooses to live here. Next week is Sarah Burrill, who is phenomenal.
With food and beverage provided by Far Land, and a band full of joy, craziness and occasional profound insights, playing in the splendor of a sunset in Provincetown, it was a night to remember. I've seen Chandler Travis and his various bands several times – because I love his music – and this may have been the best show of his I've seen. Of any of his bands.
For one thing, it was packed. Even the path down to the beach, behind the band, was full of people watching, dancing, and enjoying a sunset over the ocean on one side and the Chandler Travis Philharmonic on the other. Talk about living in stereo.
This video is of a song is called "Bob What's-is-name." Travis told me by email, the song is "from the first (and still possibly best) Philharmonic album, 'Let's Have a Pancake,' and something we frequently end with."
It's, well, the happiest song about dying that I've every heard. It's both funny and profound. Let's just say it's good to live during a time when Chandler Travis loves you.
I've watched this several times. So fun and catchy. Enjoy!
And oh yeah, buy Chandler Travis' music. He's written a song or two over the years.
---

***** Please support independent local journalism. A donation of just $5 helps. Thank you! 
See the DONATION BUTTON AT THE TOP OF THE PAGE *****

---
– Please like us on Facebook.
Cape Cod Wave's Provincetown stories
More Music stories and band videos
Cape Cod Wave Magazine covers the character & culture of Cape Cod. Please see our Longform stories.
---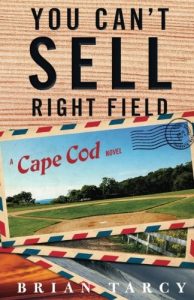 –PLEASE SEE You Can't Sell Right Field,  a novel from Cape Cod Wave about land for sale, a crooked developer, a softball team called, "The Townies," and an election.
Based on the true story of a Cape Cod development.