FALMOUTH – That's right, just when Cape Cod is about to start to slow it down again, we are posting a video of our favorite Brother's Rye song, "Start It Up Again," which is about the long winters on Cape Cod.
In other words, if summer insists on leaving, we are going to miss it. So much so that already we can't wait to, um, start it up again.
Even while summer 2018 is still here in full force, as witnessed by the fun show at Grumpy's Pub last night, featuring Crooked Coast and Brother's Rye, we know all too soon it will fade into memory.
While we missed the great standup bass player,  Josh Dayton, this pared-down version of Brother's Rye – with Benjamin Lee Patterson on vocals and guitar, Geordie Gude on harmonica and Stu Gardner on lead guitar – put on their usual, tight fun show.
Other Cape Cod Wave videos of Brother's Rye
– Please like us on Facebook.
– If you like Cape Cod music, here is a 6,000-word story that Cape Cod Wave did on the Cape Cod original music scene. We interviewed 20 musicians, four club owners, and two radio deejays – Cape Cod Music And The Joy Of Being Originally Alive
And here is a link to our growing collection of local music stories, and more than 100 music videos of local bands playing original music  –  MUSIC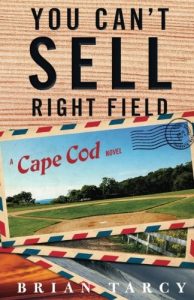 Please see, by Brian Tarcy of Cape Cod Wave —
YOU CAN'T SELL RIGHT FIELD, A Cape Cod Novel