WELLFLEET – Wellfleet Porchfest is something of an organic event in which every audience member, depending on where they start and what path they take in this musical tour of Wellfleet porches, sees a different show.
This is our version from Saturday's event. We saw 26 different acts in three hours. At best, we could only stick around for a couple of songs each.
A scheduled performer or two perhaps did not show up, and one may have stopped a few minutes early, before we arrived, but we think we captured the essence of Wellfleet Porchfest 2018.
See our previous Porchfest stories.
– Please like us on Facebook.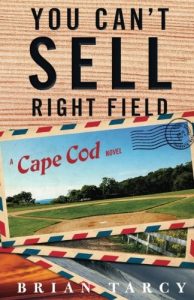 Please support Cape Cod Wave.
Please see, by Brian Tarcy of Cape Cod Wave —
YOU CAN'T SELL RIGHT FIELD, A Cape Cod Novel