WELLFLEET – While walking through the three-hour extravaganza of great music that is the Wellfleet Porchfest, we were lucky enough to stop by the performance of David Sutherland and Michael Buonaiuto at the moment when they sang this original song, "Far Away."
Before we, indeed, wandered far away to see more and more acts, we were singing along and laughing out loud as this musical duo were singing about a request they often get.
We still have a mashup coming from the Wellfleet Porchfest 2018, but for now, we hope you enjoy this song as much as we did.
See our previous Porchfest stories.
– Please like us on Facebook.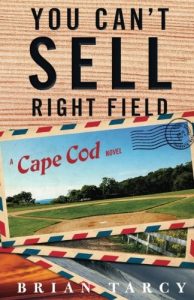 Please support Cape Cod Wave.
Please see, a novel about development pressure and softball in a small fictional Cape Cod town called Vermouth, FROM CAPE COD WAVE — YOU CAN'T SELL RIGHT FIELD, A Cape Cod Novel