PROVINCETOWN – The birthday celebration and fundraiser to upgrade the equipment for community radio station WOMR had a little bit of everything – music, food, drinking, dancing and even a deejay bidding against himself.
Wrapped in all of it was fun, and community – and the love of one particular outermost radio station.
Kim Moberg opened the show and Zoe Lewis played upstairs at the height of the party, when folks were equally divided between the music upstairs and food, beer and art downstairs.
Here is a short video from the height of the day, including an amazing bass solo by John Clark.
To support Cape Cod Wave's favorite radio station, please go to WOMR's website.
The station is is 66 percent of the way towards its $300,000 to upgrade its equipment.
Please like us on Facebook.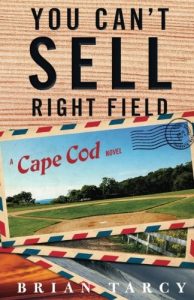 Please see, a novel about a big real estate development in a small Cape Cod town, from Cape Cod Wave, YOU CAN'T SELL RIGHT FIELD, A Cape Cod Novel
– If you like Cape Cod music, here is a story that Cape Cod Wave did on the Cape Cod original music scene. We interviewed 20 musicians, four club owners, and two radio deejays – Cape Cod Music And The Joy Of Being Originally Alive
And here is a link to our growing collection of local music stories and videos –  MUSIC