WELLFLEET – We were, frankly, a bit wowed upon seeing Tianna Esperanza for the first time.
At the Beat The Heat Music Festival full of musicians we couldn't wait to see, Esperanza and her backup band were more than up for the task of playing at a show with some of the best musicians on Cape Cod.
In fact, we would not be surprised at all to see her playing very soon on much bigger stages, although it will be impossible to top this venue, and day.
Esperanza is a large talent, with a lot to say. And the music is really interesting.
With a mix of poetry, rap and truth-telling, this song, "Truth" pushes towards a crescendo while Esperanza tells some of her own truth in a very interesting musical form.
The band included Frank Poranski on guitar, David Girardin on piano, Lary Chaplan on violin, and two backup vocalists, Mackenzie Hoben and Macarena Romero McLardy.
See also Beat The Heat Concert Mashup – Music VIDEO
Please like us on Facebook.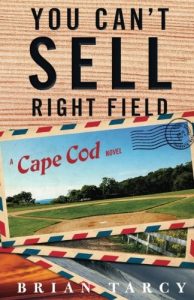 Please see, by Brian Tarcy of Cape Cod Wave, YOU CAN'T SELL RIGHT FIELD, A Cape Cod Novel
– If you like Cape Cod music, here is a story that Cape Cod Wave did on the Cape Cod original music scene. We interviewed 20 musicians (including Travis), four club owners, and two radio deejays – Cape Cod Music And The Joy Of Being Originally Alive
And here is a link to our growing collection of local music stories and videos –  MUSIC