WELLFLEET – The Wellfleet Oysterfest, with all due respect to Disneyland, is actually the happiest place on Earth. After all, the main feature is Wellfleet oysters. Not a mouse.
We, the executive team of Cape Cod Wave, ate 24 oysters each. We did it for you. And because of our investigative journalism, we can report that the Wellfleet Oysterfest is the most delicious place on Earth as well as the happiest.
It also has the best music. The close of the two-day festival celebrating the local shellfish industry featured, once again, the band we always think of as Cape Cod's most fun band, the Rip-It-Ups.
The lead singer of the Rip-It-Ups is the force of nature, Jodi Birchall. She is not only an amazing lead singer and trombone player, she is also, as her drummer Liam Hogg has said, "a complete goofball." Please check out her amazing story.
The Rip-It-Ups finale of Oysterfest was two hours of nonstop joy.  It even included a cameo performance by the great Sarah Swain singing some Johnny Cash while Birchall took her trombone for a ride across the Oysterfest stage. And then there was smoking harmonica by Steve Magliano, and an appearance by some invited-on-stage dancers, The Oysterettes.
Finally, the band ended with "Can't Take My Eyes Off Of You," written by Bob Crewe and Bob Gaudio and made famous by Frankie Valli and The Four Seasons.
Yes, the Wellfleet Oysterfest is truly the happiest place on Earth, and the final song featured one of the happiest boys on Earth, Max Campbell, grandson of Birchall, on tambourine.
Did we mention we ate 24 oysters each? Yes we did. And we'll do it again next year. Yes, we will do it for you.
Stay tuned…. there is still one more video from Oysterfest coming –  an oyster shucking mashup. Shuck yeah!
See also the Catie Flynn Band at Oysterfest – VIDEO 
Here are Cape Cod Wave stories about oysters
– Please like us on Facebook.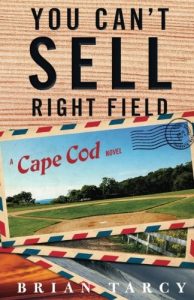 Please see, by Brian Tarcy of Cape Cod Wave —