WELLFLEET – Not in the history of sports, not even in the ancient Olympics, has there been a more dramatic finish than there was in this year's finals of the oyster shucking contest at the Wellfleet Oysterfest.
With a standing-room only crowd of thousands cheering every oyster shucked, three former champion shuckers – Calen Bricault, William "Chopper" Young Jr., and "Shucker" Steve Boreen – went oyster-to-oyster for 24 oysters – each shucked as fast possible, and presented as flawlessly as possible.
With Eric Williams as the Howard Cosell of oyster-shucking announcers calling play-by-play, and Mac Hay offering some side commentary, there were shells flying while beautiful trays of oysters were being created on stage.
In this documentary-style video, we captured the crowd, a couple of preliminary rounds, including one with teenage shucker, Ben Morgan, as well as a charismatic young halftime singer named Trinity, and the epic finals.
Oyster shucking is clearly the number one spectator sport in Wellfleet, and probably the world.
Oyster shucking is sort of like NASCAR with oysters, only better and even more complex. The rules and judging are, to the casual observer without a copy of the best-selling Shucking For Dummies, a bit obtuse.
It seems the rules call for the oysters to be shucked as fast as possible because time matters, and then a hidden panel of judges meet somewhere, perhaps in a locked vault in Switzerland, while examining each shucked oyster in detail. After a judging period that takes even longer than NFL instant replay, penalties are given and a final time is awarded. 
And that is how Chopper Young, who finished second then actually finished in first place, and how Bricault, who finished first ended in third place.
Chopper Young, as you will see by watching the video, was clearly the hometown favorite. We could tell in those final three oysters or so that he fed off the energy of the crowd. It was like the old days of watching David Ortiz bat in the bottom of the ninth in a big game at Fenway Park. You could tell he'd come through.
We have now compared oyster shucking to the Olympics, major league baseball,  the NFL and NASCAR. And heck, it's even more fast-paced than the NBA and the NHL, and more clearly popular than soccer.
Oyster shucking is the greatest spectator sport in the world.
At all those other events, the spectators eat hot dogs.
Here are Cape Cod Wave stories about oysters
– Please like us on Facebook.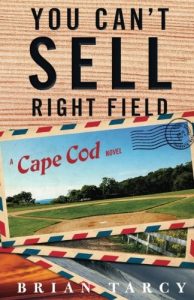 Please see, by Brian Tarcy of Cape Cod Wave —