WELLFLEET – The sweet rocking sounds of the Catie Flynn Band greeted us when we arrived just before noon on Sunday at the Wellfleet Oysterfest.
We were also greeted by oysters, beer, lots of other food, and thousands of our best friends celebrating the hard-working shellfish industry of this small town.
And then we settled in for the second half of the band's set, including this amazing version of the classic Dolly Parton song, "Jolene." The Catie Flynn Band included Flynn on guitar and vocals, Aaron Mayo on guitar, Karl Hoyt on bass, and Luke Massouh on drums.
So here is a taste, well sort of, of what it was like to enter the Wellfleet Oysterfest on Sunday afternoon. At the time of this video, the cloudy weather had cleared away into a spectacular fall day with temperatures in the high 50s, and the joy level at 100 percent oysters.
More from Oysterfest will be coming soon from Cape Cod Wave.
Here are Cape Cod Wave stories about oysters
– Please like us on Facebook.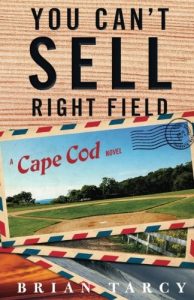 Please see, by Brian Tarcy of Cape Cod Wave —
YOU CAN'T SELL RIGHT FIELD, A Cape Cod Novel