PROVINCETOWN – This year, rather than stay in one place, we followed the Provincetown Carnival Parade from its very beginning in the East End of town all the way to the center of town and beyond.
Thus, this is not just a video of the parade, but also short glimpse of a long stretch of Commercial Street with a crazy fun parade on it.
We'd like to thank the Grab Brothers Band of Provincetown for this very carnivalesque music, "Such Is Life," the instrumental version.
– Please like us on Facebook.
***  See Also our 9-Minute Mini-Documentary of the 2018 Carnival Parade, with Music, "Ptown Pants" by Out Late With Diana Di Gioia
Our previous stories on Carnival.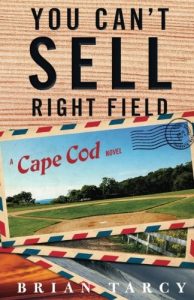 –PLEASE SEE A Novel By Brian Tarcy of Cape Cod Wave
"This is a terrific read. Brian Tarcy's style and sense of humor make it easy reading, while his subject matter is of more importance than most communities realize. If you care about growth in your community and the lack of thoughtful planning, you owe it to yourself to read this though