PROVINCETOWN – In a perfect setting on a not-so-perfect day, we saw a band with the perfect name, New Beach Band, play a sweet set of covers and originals.
Playing at the Herring Cove Pavilion at Herring Cove Beach on Wednesday, the band entertained a hardy crowd who gathered on what was not the perfect beach evening. It was chilly and almost drizzly. But the five-piece New Beach Band more than made up for the weather.
This nice song, "Road With No End," was written by guitarist/singer Peter Donnelly. Donnelly, described on stage by his bandmate Vanessa Downing as "a crooner," lived up to the description.
Donnelly mixed beautiful harmonies with guitarist Downing, while Peter Tighe on drums kept a tight beat, and Steve Sollog joined in with some perfect notes on the keyboard. And in the middle was the talented Paul Lesniak, who we have seen in more than one band on Cape Cod, with a really nice saxophone solo.
Whether or not the weather is good, the New Beach Band can make it feel like summer. And did we mention we dig their name?
Please like us on Facebook.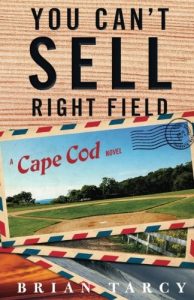 Please see, YOU CAN'T SELL RIGHT FIELD, A Cape Cod Novel
– If you like Cape Cod music, here is a story that Cape Cod Wave did on the Cape Cod original music scene. We interviewed 20 musicians, four club owners, and two radio deejays – Cape Cod Music And The Joy Of Being Originally Alive
And here is a link to our growing collection of local music stories and videos –  MUSIC
Here is an easy link to our first 100 Videos – Cape Cod Wave has 100 Music Videos! Essay + Links