OSTERVILLE – Luke McCartin's voice is really cool, as he displayed playing a mix of covers and originals on Friday in Osterville. But it's a tough gig playing at 7 p.m. among hungry diners at Wimpy's Restaurant.
It seemed only a few of the diners for McCartin's show were paying attention to this very interesting singer/songwriter with a folk bent, and melodic original songs. We noticed a few paying close attention, and they seemed to understand how good McCartin sounded.
Here is an original called, "Scorched Earth."
– Please like us on Facebook.
– If you like Cape Cod music, here is a 6,000-word story that Cape Cod Wave did on the Cape Cod original music scene. We interviewed 20 musicians, four club owners, and two radio deejays – Cape Cod Music And The Joy Of Being Originally Alive
And here is a link to our growing collection of local music stories and videos – MUSIC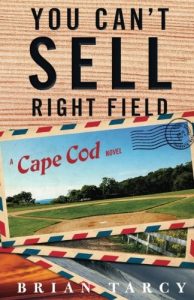 Please see, by Brian Tarcy of Cape Cod Wave —