FALMOUTH – When you're freezing, feeling cold, or when it's suddenly warm, like a branch over frozen water, this explains it all.
On Friday, we first noticed this stray branch sitting on frozen Shivericks Pond. Friday night it poured and then Saturday was warm and we revisited the branch as the solid ice of the pond broke, in places, into something like pieces of a jigsaw puzzle.
And then Sunday morning, the freeze was back.
(This has been updated from three days to six.)
In 18 photos, three per day, we tell the story of this branch over frozen water. Lots of branches have fallen on ice in recent days. This is the story of one.
– Please like us on Facebook.
For more photos from across Cape Cod, please see Scenic Cape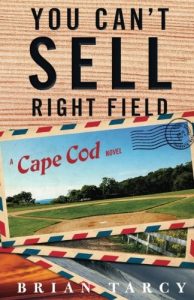 – A Novel By Brian Tarcy of Cape Cod Wave
A softball team called the Townies. A slick developer with a sketchy story. A town divided over a zoning change….— YOU CAN'T SELL RIGHT FIELD, A Cape Cod Novel
Friday, Frozen – CAPE COD WAVE PHOTO