EASTHAM – One is in the right place at the right time if a great blue heron is around and he thinks fish are around also.
We ran into a couple of fishermen at Herring Pond who were relaxing with some catch-and-release fishing when a great blue heron
happened to see the action as well. The heron watched the fishermen. We watched the heron.
And at one point, the great blue heron did this. (SEE VIDEO ABOVE).
– Please like us on Facebook.
For more photos from across Cape Cod, please see Scenic Cape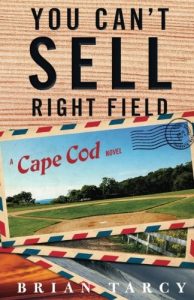 A Novel By Brian Tarcy
A softball team called the Townies. A slick developer with a sketchy story. A town divided over a zoning change….— YOU CAN'T SELL RIGHT FIELD, A Cape Cod Novel