CHATHAM – This cute seal seemed nice, until he and some seagulls wanted the same thing – fresh seafood caught by Chatham fishermen.
The seals, like this one, who hang out near the Chatham fish pier are perhaps the smartest, and laziest seals in the sea.
If you are a seal there, you know that you don't have to go find fish. Fish will find you.



When a fishing boat pulled up to the pier and began offloading mackerel, occasionally one flew into the water, causing a ruckus of seals and seagulls fighting over the easy meal.
Okay, maybe this actually takes work. Who are we to critique the work ethic of a seal?
But, in fact, we did see them taking advantage of the hard work of some Chatham fishermen. And if you talk to fishermen for even a minute,  it's easy to know that the seals are much more of a nuisance at sea. (more on that later…, stay tuned).
– Please like us on Facebook.
Click here to see our Fishing stories.
See also Chatham Municipal Fish Pier & 10 Million Pounds Of Fish
See also What Happens Inside The Chatham Municipal Fish Pier: 3-Minute VIDEO
See also The Seagull & The Dock Worker
For more photos from across Cape Cod, please see Scenic Cape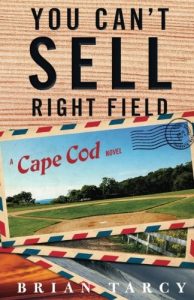 A Novel By Brian Tarcy
A softball team called the Townies. A slick developer with a sketchy story. A town divided over a zoning change….— YOU CAN'T SELL RIGHT FIELD, A Cape Cod Novel