SANDWICH – Just after sunrise on the east end of the Cape Cod Canal, the fishermen were lined up. As we walked, some places were more crowded than others.
The parking lot was full of trucks and cars, and there were even a few bicycles on the path, including one at the jetty that pointed east.
The Cape Cod Canal is supposed to have some of the best striped bass fishing around these parts, and apparently many have heard this.
We were there for an hour, walking around and taking photos. We didn't see anyone catch a fish. Hopefully for their sake, we just missed it.
But they all caught a nice sunrise.
– Please like us on Facebook.
For more photos from across Cape Cod, please see Scenic Cape
Click here to see our Fishing stories.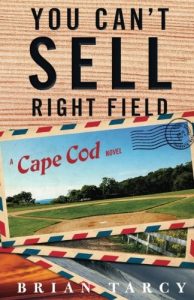 Please see, OR EVEN BUY, a novel about development pressure and softball in a small Cape Cod town, FROM CAPE COD WAVE — YOU CAN'T SELL RIGHT FIELD, A Cape Cod Novel