CAPE COD – August on Cape Cod is so incredible that it flies by in what feels like three minutes.
August on Cape Cod can also be casual if you spend enough time on the beach, enjoying some oysters, or maybe even riding in a go-cart.
And so there is no better song than our favorite Incredible Casuals song, "On The Beach" to accompany these three minutes of a flashback to what many consider the most glorious month on Cape Cod, August.
We spent the month traveling the Cape and shooting video and then we mashed it together into three minutes.
With utmost thanks to Chandler Travis, Johnny Spampinato, Rikki Bates and Aaron Spade – who were the Incredible Casuals – here is Cape Cod August in 3 Minutes.
Here is a link to "Nature Calls," the Incredible Casuals album featuring this song.
– Please like us on Facebook.
A Cape Cod Wave video of The Incredible Casuals from 2013.
– If you like Cape Cod music, here is a 6,000-word story that Cape Cod Wave did on the Cape Cod original music scene. We interviewed 20 musicians, four club owners, and two radio deejays – Cape Cod Music And The Joy Of Being Originally Alive
And here is a link to our growing collection of local music stories, and more than 100 music videos of local bands playing original music  –  MUSIC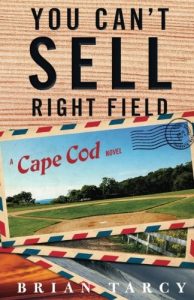 Please see, by Brian Tarcy of Cape Cod Wave —