WELLFLEET – Maybe every surfer on Cape Cod did not take Wednesday off to chase waves from from offshore Hurricane Gert, but there were good-sized gatherings of surfers and SUPers in a couple of spots off Marconi Beach in the morning as the tide went out.
Their enthusiasm didn't seem to wane, even as a couple of surfers who we found on shore told us that the waves were actually disappointing considering what was expected.
One surfer even told us he should have gone to Rhode Island. Another surfer, from Manhattan, told us he surfs in New Jersey. "The waves are probably bigger in Jersey," he said. Then he looked around and added, "But this is a lot nicer."
– Please like us on Facebook.
All Cape Cod Wave Surfing Stories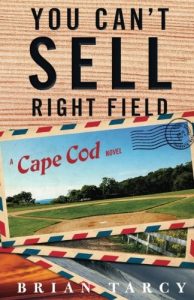 If you like Cape Cod Wave, please see, OR EVEN BUY, a novel about development pressure and softball in a small Cape Cod town, FROM CAPE COD WAVE — YOU CAN'T SELL RIGHT FIELD, A Cape Cod Novel