HYANNIS – One could lamely argue that these photos are artistic. The truth is that they are a reflection, literally, of the economic situation of Hyannis Main Street.
I started taking photos of closed and limited-hours signs and quickly noticed that if I took them from a certain angle, I could get a reflection of the other side of the street – even with paper signs. It seemed to stand for something.
Mostly it stood for noting that the other side of the street was closed too. Hyannis Main Street was much like our earlier eerie visit this week to Falmouth Main Street when, as our video showed, it looked like a ghost town.
Oddly, there seemed to be more restaurants open for takeout and delivery on Falmouth Main Street than on Hyannis Main Street. Still, these are the times we live in, and what we will someday be asked to recover from.
– Please like us on Facebook.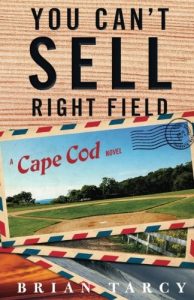 –PLEASE SEE You Can't Sell Right Field,  a novel from Cape Cod Wave…. about land for sale, a crooked developer, a softball team named The Townies, and an election. Based on the true story of a Cape Cod development from the early 1990s, and Cape Cod softball.