FALMOUTH – Here is a treat for your eyes and your ears. This is a 3-minute video of five days in May with the cherry blossoms at the statue of Katharine Lee Bates, who was a Falmouth native and is the author of "America The Beautiful."
Accompanying this video is "America The Beautiful" sung by Kim Moberg, an award winning songwriter and Falmouth High School graduate.
Moberg, who has been gaining acclaim and airplay for her original music, was gracious to record this song when contacted by Cape Cod Wave Magazine with this idea.
We thank her very much. You may have noticed, if you follow Cape Cod Wave, that we find Moberg's music to fit particularly well with the beauty of Cape Cod. Previously, we had filmed a video walking through the Provincelands accompanied by Moberg's song, "Summer Days"
And now, here is our little part of America the beautiful at the height of a particular stretch of spring on Cape Cod that is colorful, spectacular and fleeting.
Please check out Kim Moberg's website, buy her music, and support all Cape Cod musicians and artists. They make Cape Cod beautiful.
Please like us on Facebook
– If you like Cape Cod music, here is a 6,000-word story that Cape Cod Wave did on the Cape Cod original music scene. We interviewed 20 musicians, four club owners, and two radio deejays – Cape Cod Music And The Joy Of Being Originally Alive
And here is a link to more than close to 200 local music stories and videos –MUSIC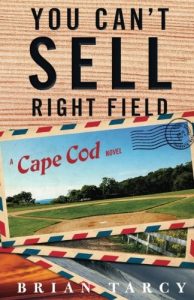 –PLEASE SEE You Can't Sell Right Field,  a novel from Cape Cod Wave…. about a huge piece of land for sale, a crooked developer, a softball team named The Townies, and an election. Based on the true story of a large Cape Cod development from the early 1990s, and Cape Cod softball.