FALMOUTH – In the late 1980s, John Salerno was teaching music at the Cape Cod Conservatory when a staff member from the Kennedy compound called. They were looking for a pianist to play at the Hyannisport house for Senator Ted Kennedy and his elderly mother, Rose.
"Anytime the Senator came home from Washington, he always had a singalong for his mother," recalled Salerno, 77, of Falmouth. "I would go play for an hour. We played some Irish songs and he would sing."
Salerno became Kennedy's personal piano player and kept going back to the compound for the last 25 years of the Senator's life. He played for just the Senator and his mother, who had had a stroke, as well as for small family gatherings, and large functions. He met world leaders and movie stars. He played at Kennedy's second wedding.
(See also John Salerno plays "Autumn Leaves" at the Belfry Inn – VIDEO)
According to Dennis Nobrega, a saxophone player who played in Salerno's big and smaller bands that often played at the compound, "the Senator would go out of his way for John. They were dear friends."
Kennedy was not Salerno's only fan on Cape Cod.
Salerno was often referred to in glowing terms in a long-running Cod Cod Times social column written by the late Kitty Baker. "She helped make me a big star on Cape Cod," he said.
"He was one of the biggest bookers and stars on Cape Cod for at least 20 years."
The reason for Salerno's popularity, said Nobrega, is that "He's one of a kind. He's from a different era. He's elegant, sophisticated and humorous. He's an outstanding entertainer, singer and musician. That's what I would call a perfect storm."
"He was one of the biggest bookers and stars on Cape Cod for at least 20 years," said Nobrega.
Among Salerno's many bookings though years was six years of lines-out-the-door popularity at the Hunt Club in Falmouth in the late 1960s and early 1970s. He also had a big band that had a regular gig for about 20 years at the Coonamesset Inn in Falmouth.
The opportunity to play at the Kennedy compound was much more than just another booking for the popular musician, but over time it became routine. "At first, I was like a little kid. Then after a while it became, ah, I've got to go down the compound again," said Salerno.
Of course, being Senator Ted Kennedy's piano player was a lot more than just a job. It would turn into a bright spot in Salerno's shining musical career that began, at 14 years old, when he was discovered by a booking agent as he practiced the accordion in his Italian neighborhood in Worcester.

The Kid With The Accordion Becomes A Pro
Salerno began taking accordion lessons at nine years old. "There was a drive in the neighborhood," he said. "Everyone started playing accordion or guitar. Accordion was very popular at the time."
Bob Hunter, who now lives in Sarasota, Florida but grew up in the same neighborhood as Salerno, recalled, " a guy came to the door selling music lessons." Hunter started to play guitar, but he quickly quit.
"Most everybody else quit," recalled Salerno. "I kept at it. My dad said that if you start something, you've got to see it through." Salerno, the oldest of three siblings, said his father worked in a factory making parts for motorcycles and military equipment.
Salerno said he kept playing when others quit because of his father. "I admired my father for the hard work that he did. I always listened to him. He was a kind gentle man. He was never angry. I wanted to please him in every way. That's part of the reason I kept playing. But I also enjoyed it too."
As a young boy, Salerno said, "I was thinking of becoming a doctor. But that all changed when I was 14 years old, and I played my first job with a band. That was magical. For my first job, I earned six dollars. I said, my God, I can make money just doing what I really enjoy."
He was hired by a booking agent who lived on Salerno's street. "It was a very strange evening," said Salerno of the night the booking agent on his street heard him practicing his accordion and had then asked him to audition for his professional band.
The first band he was in featured Salerno's barber as the drummer and singer, and a friend of the agent playing bass, except that he couldn't actually play bass. "I was the best musician in the band," said Salerno.
That first gig was an engagement party at a little hall on Main Street in Worcester, said Salerno. He knows the exact date: December 6, 1951.
Three weeks later, he was put into a quartet with much better musicians. They played a New Year's Eve party. Salerno was in eighth grade.

A Young Professional Musician
"This agent who lived up the street from me. he'd book 20 or 30 bands on a Saturday night," said Salerno.
"His name was Perry Conte and he was the biggest booking agent in Worcester County," said Salerno. "He had four brothers. Every brother played bass, and he would put a band together for each brother: the A Band, the B Band, C, and D."
So for two to four nights a week all through high school, Salerno would play with one or another of these bands. All four were called, for the public, the Perry Conte Band, he said.
Salerno said he was excited by the opportunity, and his parents didn't mind because he always had safe rides. "My father came to a few jobs with me when I played a couple of rough barrooms." Salerno described himself back then as a skinny scrawny kid with a slicked back 1950s "D.A." haircut.
"We had a steady job on Saturday nights at a little polish bar in Milbury outside of Worcester," he said. "We would play waltzes and polkas because it was a Polish place. And some pop tunes. And some standards, the great American songbook. I didn't start singing until later on."
He also formed a high school trio. "One of my high school buddies christened us the Johnny Sal Trio. I was Johnny Sal," said Salerno. "I dropped that after high school."
"I ended up making more money then my father at one point," he said. "My family never owned a car. I bought the first family car when I was 16."
That is how popular Salerno became in his first two years as a professional musician.
Hunter recalled, "He was extremely well known and liked in high school. He and a couple of other guys were always playing the high school dances. He was damn good and everybody knew it, and he was personable too. Everybody knew Johnny."

Traveling, College & Teaching
After high school, Salerno joined up with three older guys that needed an accordion player and they traveled to the Midwest where they played Ashtabula, Ohio and several other places.
"We had a '56 Mercury convertible hardtop, two-tone green," he said. "There were four of us and we traveled with all our our instruments. To this day I can't believe we could fit it all in that car."
He traveled for a couple of years and he loved it but after a while he became lonely for his family and friends. "We were a good band, and everybody loved us," he said, but he didn't see himself playing in it for the rest of his life.
He came home and enrolled in Holy Cross College. He stayed at Holy Cross for one year.
"The summer after the first year at Holy Cross, I got a job with a band playing in Salisbury Beach. That was my summer job. That was a neat time. I met Frankie Avalon there. Frankie Avalon came to a party at my little cottage," said Salerno.
"Mac Jennys was the place I was playing. The nightclub owner was kind of a tough character. sort of a mafia-type guy," recalled Salerno.
"I was planning to go back to Holy Cross, but I met an agent from Boston that was looking for a bass player and accordion player to join this band that had just been playing Las Vegas. They were going to Canada," he said. "Myself and the bass player joined up. I said, I'm not going back to college. I'm going to Montreal."
He played all over the province of Quebec, but then the band broke up after six months.
Salerno began to think about college again. He went to Worcester Junior College for a half a year, and then he enrolled in the Lowell State Teacher's College, which is now the University of Massachusetts at Lowell. He graduated in 1963, and then spent a career teaching music. He taught music in Lexington, Bourne, Falmouth, Turkey, New Bedford and most recently, Cochella, California.
"My first job teaching was in Lexington. I enjoyed it very much," he said. "Anything to do with music, I just gravitated to."
After his first two years, he got wanderlust, he said.
He wanted to see Europe, specifically England, Germany and France. The person teaching in the room next to his got him interested in teaching for the Department of Defense. So he applied. And then he took a summer job playing music at the Christopher Ryder House in Chatham.

Becoming A Renaissance Man
Salerno had only been working in Chatham for a short time when he received a call, offering him a government job teaching in Turkey. One week later, he was in Turkey. He went to Izmir on the Aegean Sea. It was the same latitude as Athens, Greece.
"It was the most wonderful experience that I ever had in my life," he said.
The principal of the school picked him up on Salerno's first night in Turkey and took him to an international fair. "There were six or seven nightclubs. These were all open air nightclubs. There there eight-piece bands in each of them. They were all well-dressed, and they were playing songs in Italian, French, German," he said.
"This was a Turkish band playing the European top 40, songs from any country in Europe," said Salerno. In one nightclub, Salerno recalled, the principal "told the band I was a pianist. I played with them, and they offered me a job." He didn't take the job. It was, after all, his first night in Turkey.
He instead joined the Officer's Club Band, which played at the Officer's Club seven nights a week, except for a few long weekends he had off. "Every long weekend, I'd hire a captain, a mate and a boat and go travel the Greek islands."
While working in Turkey, he traveled to the Middle East, including Damascus, Cairo and Beirut, as well as the Valley of Kings in Egypt.
But it was a trip to Italy that he had most looked forward to, and yet it turned into a sad disappointment.
He wanted to visit his grandfather in Italy. It's an interesting story because his grandfather had come to America with five children when Salerno's mother was only two years old. But about a year after arriving in the country, he broke his leg. "My grandfather didn't trust American doctors so he went back to Italy, and then he never came back."
Decades later, in the mid-1960s, Salerno planned to visit his grandfather. "I was going over to surprise him for Christmas," he said. But one week before the planned visit, Salerno's grandfather died. He never got to meet his grandfather.
"But I had a great aunt in Rome and a great aunt outside of Venice and I spent time with them," he said. "I didn't speak much Italian, and they didn't speak much English, but we got by."
And while he didn't meet his grandfather, he did find music and culture that has stayed with him and made an impression on many who have seen him since.
"He can sing in many languages," said Nobrega.
"He's an extremely well-rounded man," said Phil Vitali, who has been Salerno's drummer for 20 years. "He's even a renaissance man. He's comfortable in a couple of languages."
But even more impressive than his ability to communicate in different languages, said Vitali, is his ability to work in any musical style. "He could play any ethnic wedding," said Vitali. "If he played a Greek wedding, you'd think he was Greek. Same with a Latino wedding, and anything else."

Cape Cod Popularity
When Salerno returned from Turkey, he continued teaching and called a friend, Ron Trudeau, a bass player, who had also graduated from Lowell State Teacher's College. They formed a duo called "The Society of Two."
"We had a unique sound," he said. "Our two voices blended very well together."
His musical partner, Trudeau, spoke French fluently and could sing in many languages, said Salerno. It was a good match, and The Society of Two landed a gig at the Hunt Club in Falmouth. "It was the most popular club on the Cape at the time," said Salerno.
"It was something very special," he said. "You had to be 22 to get in, not 21. They would check IDs. And you needed to wear a jacket and a tie. It was always filled with young professionals. doctors, lawyers. There was a lot of boy meets girl stuff."
"We would do Saturday afternoons from 3 to 7. It was casual afternoons. Then they closed for an hour, and the crowd would go home and put on jacket and tie, and they'd come back at night," he said. The Society of Two played afternoons and evenings.
"It was the most amazing place I ever worked," said Salerno. "People were lined up out the door trying to get in."
For a while, they added a couple more members and became the Society of Sound.
He then spent more than 20 years with a big band of anywhere from 12 to 16 pieces playing at the Coonamesset Inn.
Vitali, who had spent 22 years as a musician in a Navy band, said he was living in Newport when, "I did a job on Cape Cod where I connected with John. I liked him because he came up to the standard I was used to. He was very professional. He was on time. The bands were neat and clean and well mannered."
"A lot of the civilian bands I was working with were kind of slobs, and not very good players. But John's band had a standard I was used to, and a professionalism."
That professionalism of his big band was noticed by a lot of people. "Those 20 years at the Coonamesset Inn really gave me a broad audience," he said. "From the Coonamesset Inn, I got a lot of big jobs including Quincy Market, and jobs in New York City for the Port Authority."
And then in the late 1980s, he landed a job at a private house in Hyannisport.

Music In The Key Of Kennedy
By the time Salerno met Rose Kennedy, she did not sing. "She was in a wheelchair," said Salerno, who met her only a few years before she died in 1995 at the age of 104. "She had had several strokes. He would sit right in front of her… He would try to get her to listen."
"He had just an average voice," recalled Salerno of Kennedy. "He liked the old standards. His favorite song was, 'You'll Never Know How Much I Love You.' He used to love to sing, 'You Are My Sunshine,' and 'Sweet Rosy O'Grady,' " said Salerno.
Over time and through the informal bond formed by music, he and Kennedy became friends, said Salerno.
"I was teaching in New Bedford when I got a call from Kennedy's office that Rose had died. They asked me to play at the wake," said Salerno. After the wake, the family stayed to have dinner. One non-family member was at the dinner, said Salerno. "For dinner, I was sitting next to John Jr., and sitting across from Arnold Schwarzenegger."
After Rose died, Salerno continued going to the compound for the rest of Kennedy's life, he said. There were often parties, small and large. Kennedy, despite his reputation during those years, was always well behaved, said Salerno. "I never saw him drunk," he said.
But Kennedy did have a mischievous side that Salerno often saw. "It was never boring," he said. "The guests were responsible to sing. They had to sing."
"I met all the big Washington players," he said. "I met a lot of movie stars."
"Alec Baldwin was at a party once. He was playing touch football with the kids. He was wearing the same outfit as the band was wearing; a blue blazer and white pants," said Salerno. "He looked at us and said, 'Give me a horn.' "
Whenever Kennedy returned to the Cape, he would call. It became almost as if Salerno was on call, and finally after years of last-minute phone calls, Salerno said something to him.
"I said, you can't call me the night before. You've got to give me a little more notice," recalled Salerno. "He started laughing. I showed up, of course. And at the end of the night he gave me a check for a thousand dollars for one night, and he apologized for always asking at the last minute."
Through all of the parties, it was the music that brought Salerno and Kennedy together. Sometimes literally. "He could come over and sit next to me when I was playing piano. I'd say, 'Senator, you've got to move over. I can't get my hands on the keys.' "
He remembers Kennedy sitting at the piano and talking by phone to Soviet leader Mikhail Gorbachev. Salerno met Hillary Clinton one time.
"Everything became sort of normal," said Salerno, of playing at the Democratic icon's house. "It was normal to be doing these things until it comes to an end and you realize how exciting it was."
Salerno is a Republican.

That's Entertainment
Salerno still plays out all the time, including a regular gig Wednesday night at Jacks in Falmouth where he is part of a four piece jazz band that romances the room, song after song.
"I am kind of a young 77," he said. "I still think of myself as being in the 60s. Not the age, the decade. I just love entertaining. I love playing piano. I love an audience."
"He has a gift for being able to connect with the crowd. any crowd," said Vitali. "He doesn't stop until he makes that connection. Even in a dead room with a couple of drunks that most people would wish go home, he would prefer to entertain them."
From when he first met Salerno, said Vitali, "I had confidence in him and I trusted him. He was good at what he did and I was always proud to be able to play with him. He never settled for less than the best."
"He's got very strong instincts," said Vitali. "Sometimes I feel like I wish I were a psychic. He has these inspirations. Sometimes he'll go somewhere you don't have a clue what he's doing, but a minute later it makes perfect sense."
As for Salerno's personal tastes, Vitali said, "Whatever he is playing at the moment to get to the crowd he's playing to at that moment is his favorite music. That's the way it comes across to me."
Salerno said his favorite music is what is known as the Great American Songbook.
Hunter said, "He's kept big band music alive. He's very proud of that, and he should be."
Vitali said that despite the piano and the big band, "He's a world class accordion player. That's his instrument. He's played with the heavies."
But more than anything, it seems, Salerno is proud of that connection to his audience.
"I sit behind the piano and I become a different person than just an ordinary guy who rakes leaves and paints the house," said Salerno. "Sitting at the piano, I become young again. I have power over my audience. I make them laugh. I make them cry. I make them happy. It gives me an inner sense of something really wonderful."
For more about John Salerno, see also Piano Bliss, Nimrod Music Reunion
– If you like Cape Cod music, here is a 6,000-word story that Cape Cod Wave did on the Cape Cod original music scene. We interviewed 20 musicians, four club owners, and two radio deejays – Cape Cod Music And The Joy Of Being Originally Alive
And here is a link to our growing collection of local music stories and videos – MUSIC
– Please like us on Facebook.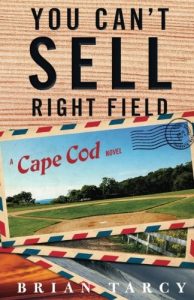 Please see, by Brian Tarcy of Cape Cod Wave —