FALMOUTH – Crooked Coast's second unplugged show at Grumpy's Pub, which we hope will become an annual event, was a blast.
This special, early evening show packed in a large, enthusiastic and varied demographic of folks. Some, like us, don't often get to see Crooked Coast when the band plays its late night gigs at the Landfall. So this was a special treat on timing alone.
But what stood out most was the band's acoustic presentation of their music. Just like last year, it was special to see Crooked Coast present their high energy songs in a different way.
We admit that we missed seeing drummer Charles Parker Walton, who has always been one of our favorite drummers. But the other three members of Crooked Coast, Luke Vose, John McNamara and Ben Elder, brought in two guest musicians to help make the night as special as last year.
With the help of special guests Eric Hayden on piano and Brendan Sawyer on drums, the band was tight and then Vose, McNamara and Elder did their thing. Watch and enjoy.
This is called "Go Back."
– Please like us on Facebook.
– If you like Cape Cod music, here is a 6,000-word story that Cape Cod Wave did on the Cape Cod original music scene. We interviewed 20 musicians, four club owners, and two radio deejays – Cape Cod Music And The Joy Of Being Originally Alive
And here is a link to our growing collection of local music stories, and more than 100 music videos of local bands playing original music  –  MUSIC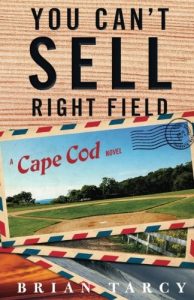 Please see, by Brian Tarcy of Cape Cod Wave —
YOU CAN'T SELL RIGHT FIELD, A Cape Cod Novel