TRURO – Every smart person in the world was not at Corn Hill Beach just before sunset on Thursday as the temperature settled somewhere below 10 degrees and the windchill was surely below zero. The most brilliant minds were nowhere to be seen.
But we were there. Sand smacked the car so hard, it sounded like rain. The wind made opening the car door like a gym exercise. And in less than ten minutes, numbness was setting in.
Cape Cod, desolate, windy and freezing, is nevertheless spectacular and worth braving the elements. Well, maybe not for the smart people. They are inside, looking at slide shows.
– Please like us on Facebook.
For more photos from across Cape Cod, please see Scenic Cape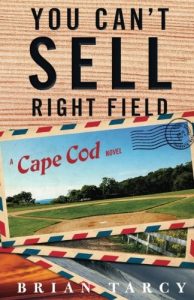 – A Novel By Brian Tarcy of Cape Cod Wave
A softball team called the Townies. A slick developer with a sketchy story. A town divided over a zoning change….— YOU CAN'T SELL RIGHT FIELD, A Cape Cod Novel