CAPE COD – Stay inside, we are told. Go for a walk, we are told. The dilemma is how to do both. Our solution was to carry a window with us through the 15 towns of Cape Cod.
Wait, what?
We visited all 15 towns on Cape Cod and took one iconic photo per town though our window. We felt really safe doing so.
Granted, not everyone carries a window with them when they travel but given the current state of things, it might be the next evolution in getting America back to work. Everyone behind a window!
Heck, it could even be part of the new stimulus plan. Everyone gets a window. At least there's a new holiday on the horizon – Take your window to work day.
We did. Here are the results.
---

** Please support independent local journalism.
See the DONATION BUTTON AT THE TOP OF THE PAGE **

---
– Please like us on Facebook.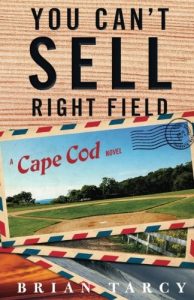 – A Novel By Brian Tarcy of Cape Cod Wave
"This is a terrific read. Brian Tarcy's style and sense of humor make it easy reading, while his subject matter is of more importance than most communities realize. If you care about growth in your community and the lack of thoughtful planning, you owe it to yourself to read this thoughtful piece of fiction that is all too real in smaller communities in our country."
Bourne Bridge, Bourne – CAPE COD WAVE PHOTO