BREWSTER – We have checked out a few different parts of the Cape Cod Rail Trail through the years but this was our first visit to mile 10. It was a nice short hike on a recent summer day.
This is a 90-second video of our walk west to Millstone Road and then east back to an entrance to Nickerson State Park.
It was a perfect summer day for this green paradise section of the bike trail. There were a few bike riders out. Some wore masks, Some didn't. All were socially distant, and some were pretty fast.
As the state of Massachusetts reopens, this was our way of reopening our state of mind – a solitary walk on a spectacular old rail trail turned bike path in a nice stretch of Brewster.
– Please like us on Facebook.
For more photos from across Cape Cod, please see Scenic Cape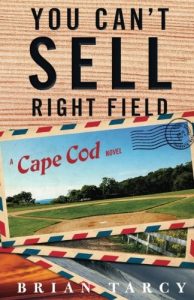 –PLEASE SEE You Can't Sell Right Field,  a novel from Cape Cod Wave…. about a huge piece of land for sale, a crooked developer, a softball team named The Townies, and an election. Based on the true story of a large Cape Cod development from the early 1990s, and Cape Cod softball.