CENTERVILLE – The long boats and colorful oars of Cape Cod rowing are artistically lined up, waiting for the next rowing practice at the gem that is Wequaquett Lake.
On this February day, all was quiet, calm and empty. We were the only visitors to Cape Cod Rowing, and the 654-acre lake.
We also found a very colorful picnic table, cut by cool shadows.
But mostly, we found the kind of off-season peace that will soon be a memory here on Cape Cod. Spring is coming.
– Please like us on Facebook.
For more photos from across Cape Cod, please see Scenic Cape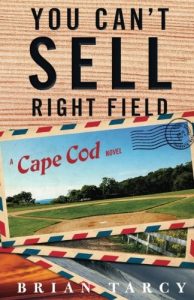 – A Novel By Brian Tarcy of Cape Cod Wave
Based on the true story of a Cape Cod development.
A softball team called the Townies. A slick developer with a sketchy story. A town divided over a zoning change….— YOU CAN'T SELL RIGHT FIELD, A Cape Cod Novel