DENNIS – An abundance of wind-blown sand, some benches in a line, a fence, and some lost flip-flops made the entrance to Bay View Beach, just down the road from Mayflower Beach, one of the most interesting we have seen on Cape Cod.
It is a town beach, and it was empty as most beaches are on the Cape at this time of year. It was the entrance, though, that caught our eye. Perhaps you will see why.
Okay, we also dug the beach as we always do.
– Please like us on Facebook.
For more photos from across Cape Cod, please see Scenic Cape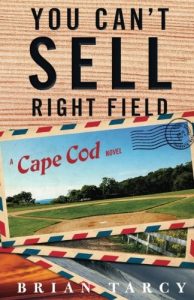 A Novel By Brian Tarcy
A softball team called the Townies. A slick developer with a sketchy story. A town divided over a zoning change….— YOU CAN'T SELL RIGHT FIELD, A Cape Cod Novel