CHATHAM – On certain days in the summer at certain spots on Cape Cod, such as the Monomoy National Wildlife Refuge, the weather and scenery are so perfect that we almost think it's not fair to the rest of the country.
That was certainly the case on our first ever visit to Monomoy, which offered a landscape and weather that could not be topped. It was so peaceful and so pleasant that we were literally in awe of our own situation, wishing such a day could go on forever.
We only saw a portion of the 40 acres of the refuge on Morris Island, just past the very popular Chatham Lighthouse. In addition, the 7,604-acre refuge includes the barrier islands of North Monomoy and South Monomoy. The refuge was established in 1944, according to the U.S. Fish and Wildlife webpage, "to provide habitat for migratory birds."
– Please like us on Facebook.
For more photos from across Cape Cod, please see Scenic Cape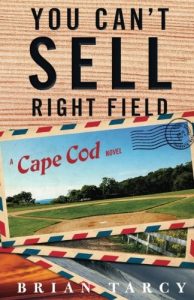 – A Novel By Brian Tarcy of Cape Cod Wave
"This is a terrific read. Brian Tarcy's style and sense of humor make it easy reading, while his subject matter is of more importance than most communities realize. If you care about growth in your community and the lack of thoughtful planning, you owe it to yourself to read this thoughtful piece of fiction that is all too real in smaller communities in our country."