HATCHVILLE – On a cold windless morning 10 days before Christmas, while the world bustled and the holiday sellers hustled, we found ourselves chasing solitude at Coonamessett Pond.
Solitude in nature on Cape Cod at any time of year is special. At this time of year, it's necessary.
To get there, we walked along a fairway at Cape Cod Country Club, and then turned right into the woods.
Days after a few inches of snow, it remained fluffy as we walked. There were a few footprints, but no one in sight. Except for ducks. There were several ducks. And so we pondered ducks.
– Please like us on Facebook.
For more photos from across Cape Cod, please see Scenic Cape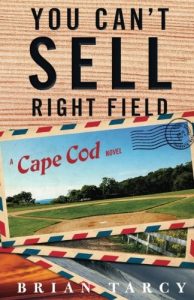 – A Novel By Brian Tarcy of Cape Cod Wave
A softball team called the Townies. A slick developer with a sketchy story. A town divided over a zoning change….— YOU CAN'T SELL RIGHT FIELD, A Cape Cod Novel
A long hole at Cape Cod Country Club, near Coonamessett Pond. CAPE COD WAVE PHOTO