BOURNE – We are easily amused, which we have found to be a helpful trait during a pandemic. And so it was on a recent walk along the Cape Cod Canal when we saw an eddy near the Bourne Bridge.
We were mesmerized.
The bike path wasn't crowded that day, but it was far from empty. Yet we were the only ones, it seems, who paid any attention to this eddy and other eddies we saw in our walk from the Bourne Bridge to the Railroad Bridge.
We were easily amused by it for quite a while. After shooting video of the eddy from various angles, it began to seem almost musical. That was where this idea of a collaboration came from.
We contacted Larry Grab of the Grab Brothers Band, who graciously wrote and performed some flute music to go with this short video. We have collaborated with the Grab Brothers before.
Here is Larry playing a perfect accompaniment to this small wonder of nature. We hope you enjoy this as much as we do.
For more information on The Grab Brothers, see here.
---

** Please support independent local journalism.
See the DONATION BUTTON AT THE TOP OF THE PAGE **

---
– Please like us on Facebook.
---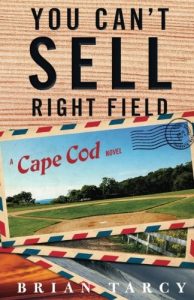 –PLEASE SEE You Can't Sell Right Field,  a novel from Cape Cod Wave about land for sale, a crooked developer, a softball team called, "The Townies," and an election.
Based on the true story of a Cape Cod development.